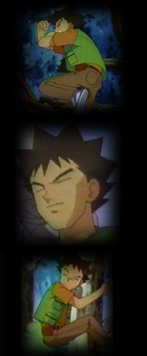 Wanna keep up with this site? Join the Brock Mailing List, and get weekly email updates as to when this site will get updated, links to Brock-related stuff, and get info that regular Brock-O-Rama visitors can't get! Just fill out the small form below, and get set to get insider information!

PLEASE don't press the submit button more than once... ok?
If your browser doesn't accept Java scripts like the one above, or if the above form doesn't work, you can email me at pewtercity@hotmail.com and ask to be on the mailing list.